There's never really a slow period for Meals on Wheels Senior Services of Rockwall County; its staff, volunteers, and board members stay non-stop busy as the aging population increases and the need for services continues to grow.
Spring is an especially active time – from the Annual March for Meals and Champion Week to their upcoming Spring Tea and Fashion Show and 11th Annual Tin Cup Golf Tournament – all to raise awareness and funds for the mission: to keep the elderly and disable living in their homes as long as safely possible through nutritious meals, daily human contact, and supportive services.
"MOWSS is a vital resource and the last line of defense for seniors teetering on the edge of autonomy. Through nutritious meals, friendly personal visits and safety well-checks provided entirely by volunteers, we delivered independence, companionship, and personal attention to to the health and safety concerns of our most vulnerable neighbors," writes Margie VerHagen, MOWSS Executive Director, in their Q2 newsletter, shared below.
CLICK HERE for tickets to the SPRING TEA LUNCHEON & FASHION SHOW
CLICK HERE to register for the TIN CUP GOLF TOURNAMENT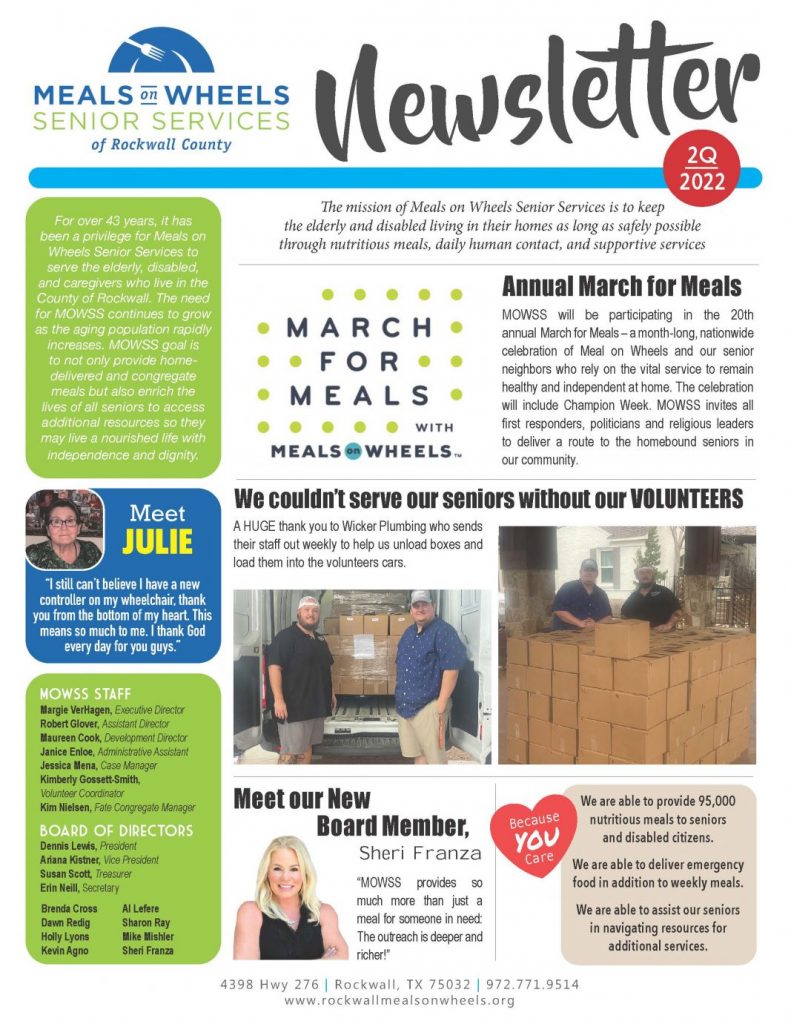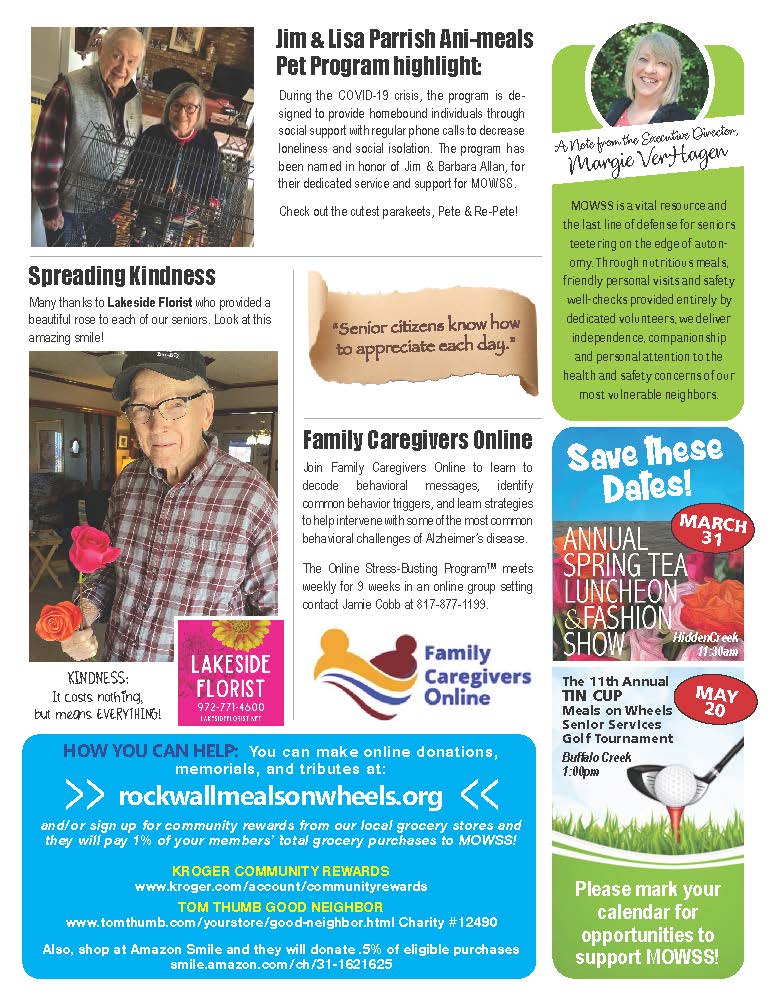 Those wishing to make online donations, memorials and tributes may do so HERE>> https://rockwallmealsonwheels.org/donation/. Also, consider signing up for community rewards from local grocery stories and they will pay 1% of members' total grocery purchases to MOWSS:
KROGER COMMUNITY REWARDS
www.kroger.com/account/communityrewards
TOM THUMB COMMUNITY REWARDS
www.tomthumb.com/yourstore/good-neighbor.html Charity #12490
Originally published on BlueRibbonNews.com.