Jim & Lisa Parrish Ani-Meals Program
The Jim & Lisa Parrish Ani-Meals program is just one of the special services provided by Meals on Wheels of Rockwall County to homebound seniors and those with disabilities in local communities. Volunteers deliver donated dog and cat food once a month to Meals on Wheels recipients in their community.
Ani-Meals prevents clients with limited resources from sharing their home-delivered meals with their pets. It enables individuals to keep their companion animals, providing a special quality to their lives.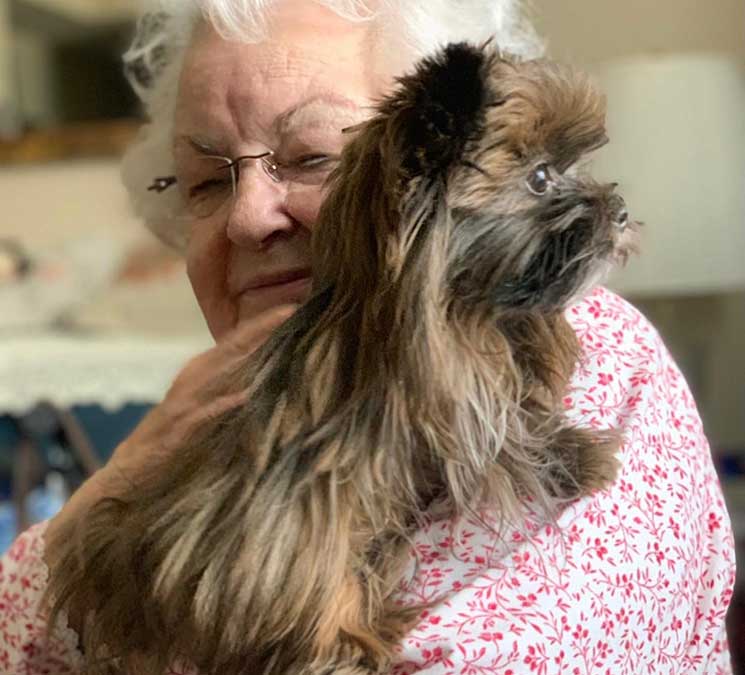 Help feed the pets that nurture our seniors' spirits
Many of the seniors we serve have a pet at home. Their pet is a crucial source of companionship and often helps to keep our homebound elderly neighbors from feeling lonely.
When you make a gift to Meals on Wheels Senior Services, you are also helping us to deliver healthy pet food along with our nutritious meals through the Jim & Lisa Parrish Ani-Meals Program.
Thank you for your support of our homebound neighbors and their pets!  You can use either the Paypal button or fill the form below to help take care of senior's pets today!
The Jim & Lisa Parrish Ani-Meals Program is sponsored by: